Adding an Event and adding a Recurring Event
Click New > Event or click New > Recurring Event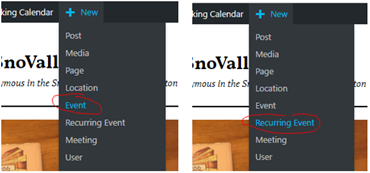 Add Title
Add description (optional – sometimes the title says it all)
Add When
Add Recurrences if you're adding a recurring event.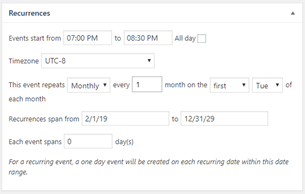 Add Where
If the location is already in the system, the site will auto-suggest it.
Click Publish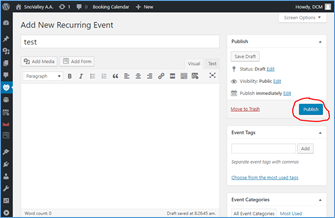 Congratulations! You just added a new event or a new recurring event!