---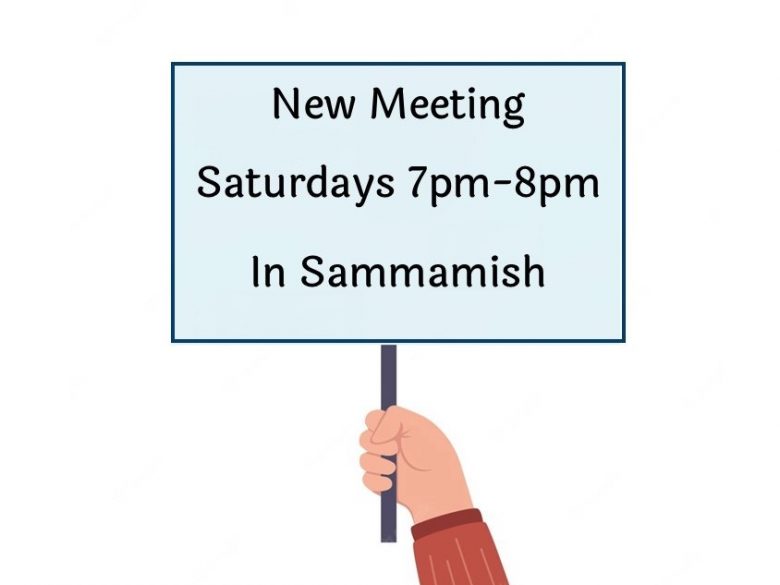 Our meeting is weekly except for the 2nd Saturday of the month when we have the Live at Pine Lake Speaker meeting. Our format is going to be fun. The Step will correspond with the month and we'll use the 12 & 12 the first week, and the Big Book the third week. On the fourth week we'll study the Tradition and when we have a 5th week it will cover the Concept. We hope you'll join us!
Pine Lake Covenant Church
1715 228th Ave SE, Sammamish.
You'll find us around the back of the main church downstairs.